2021 Annual Sale
Wesleyan Potters 66th Annual Exhibit and Sale
A Handcrafted Holiday Tradition

Friday, November 26 through Sunday, December 12
10:00 AM - 6:00 PM Wednesday, Thursday, Saturday, Sunday
10:00 AM - 8:00 PM Fridays
Mondays and Tuesdays: By appointment only 10:00 AM - 4:00 PM
Extended Gallery Shop Wednesday, December 15 through Christmas Eve
Closed Christmas Day through January 1st, 2022
At the Annual Exhibit and Sale, you will find a beautiful array of hand-woven apparel, statement sculptures to everyday pottery ware. Add a dash of pizazz to your next zoom meeting with stunning hand-wrought jewelry, necklaces, rings, and bracelets, earrings, big and small. Freshen up your winter wardrobe with an elegant hand-woven scarf or a finely felted hat. Find a beautiful piece of wall art to refresh your living spaces. The perfect coffee cup, whiskey glass or kombucha tumbler make a wonderful gift. Decorate your tree with handmade ornaments- these make terrific host gifts! Send a hand-made card to boost someone's spirits. Make your home a little brighter with one of a kind stoneware lamps, hand-made beeswax candles, and candle holders. There is something for everyone's taste and budget.
Accessible parking available, Free parking in the Wesleyan Potters parking lot behind 350 S. Main St. around the block, opposite 28 Birdsey Avenue.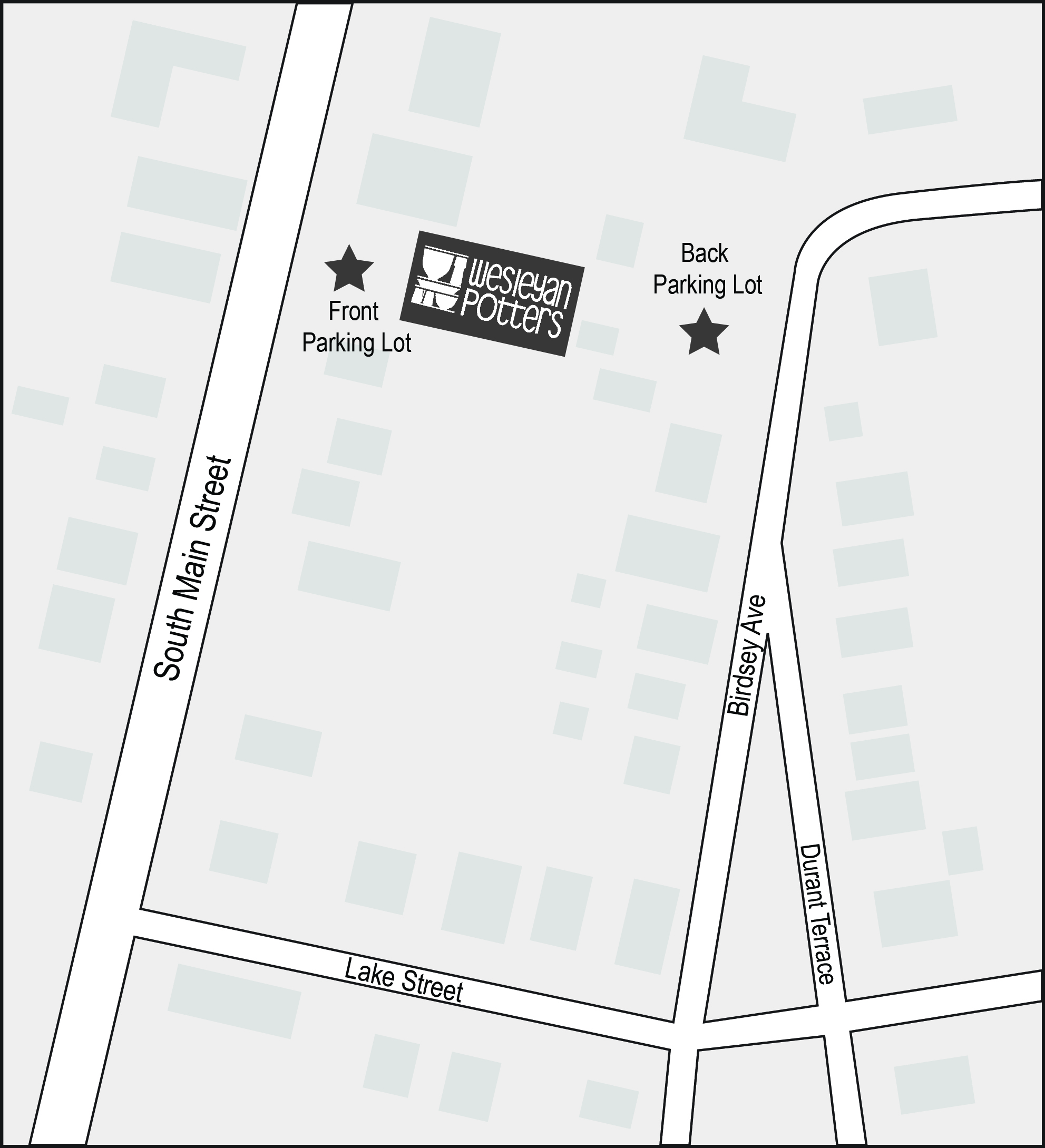 Wesleyan Potters is a 501(c) 3 nonprofit craft school and co-op guild, offering year-round classes in jewelry, pottery, weaving and sewing to adults and youth while maintaining a year-round Gallery/Shop. Proceeds from the Annual Sale directly support our programs.
Contact:
Wesleyan Potters is funded in part by the Dept. of Economic and Community Development, Connecticut Office of the Arts, which receives funding from the National Endowment for the Arts, a federal agency.