Translucent Clay with Matthew Dercole
Back to events
350 South Main Street, Middletown CT 06457
Wesleyan Potters Pottery Studio
Translucent Clay/ Sculptural Pots with Matthew Dercole
$35 / Person. Please call the Office to register: 860-347-5925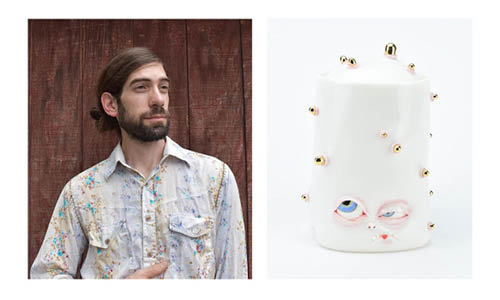 Schedule of events:
- Potluck dinner (bring a dish to share)
- Artist slide talk - please come with questions!!
- Demonstration of process from start to finish.
Are you interested in taking the surface of your ceramics to the next level? Come spend an evening with ceramic artist and instructor Matthew Dercole and learn what techniques and materials he uses to create pots that are anything but ordinary!
After a potluck dinner, Matthew will discuss self-glazing clay, translucent clay bodies, and share his recipes. He will show his unique process for building and firing his work and discuss what to consider when creating a layered surface. You will learn each step of the process from wet clay all the way through finishing with gold luster!
Let this spark your imagination and give you the tools to push the boundaries of your own ceramic work. And make sure to bring a notebook and plenty of questions!