Steven Bernard and Cindy Koniushesky 20th Anniversary Show
Back to events
350 South Main Street, Middletown, CT 06457
Wesleyan Potters is excited to present "20/20, Two Decades of Crystalline Fire and Metal". Cindy Koniushesky and Stever Bernard both celebrate their 20th year as Key Members, yet they pursue their passion for art in very different ways. Cindy's work spans across multiple media and is a journey of experimentation. Steven pursues perfection within the scope of elegant pottery and crystalline glazes.
Both Steven and Cindy are dedicated to the Wesleyan Potters mission to preserve and develop an appreciation for fine craft, while ensuring that knowledge is available for future generations.
Opening Reception will be held in our Gallery Shop on Saturday, June 30 from 4 - 6 p.m.
STEVE BERNARD
I have been an elementary art teacher for 26 years. I strive to inspire children, artistically, but very often I am inspired by them. My vocation has introduced me to a variety of art materials that are exciting and fun to use, but I primarily work with tall forms, like vases and pitchers, which reflect the curves of Art Nouveau and are inspired by natural shapes such as clamshell or the delicate veins of a leaf.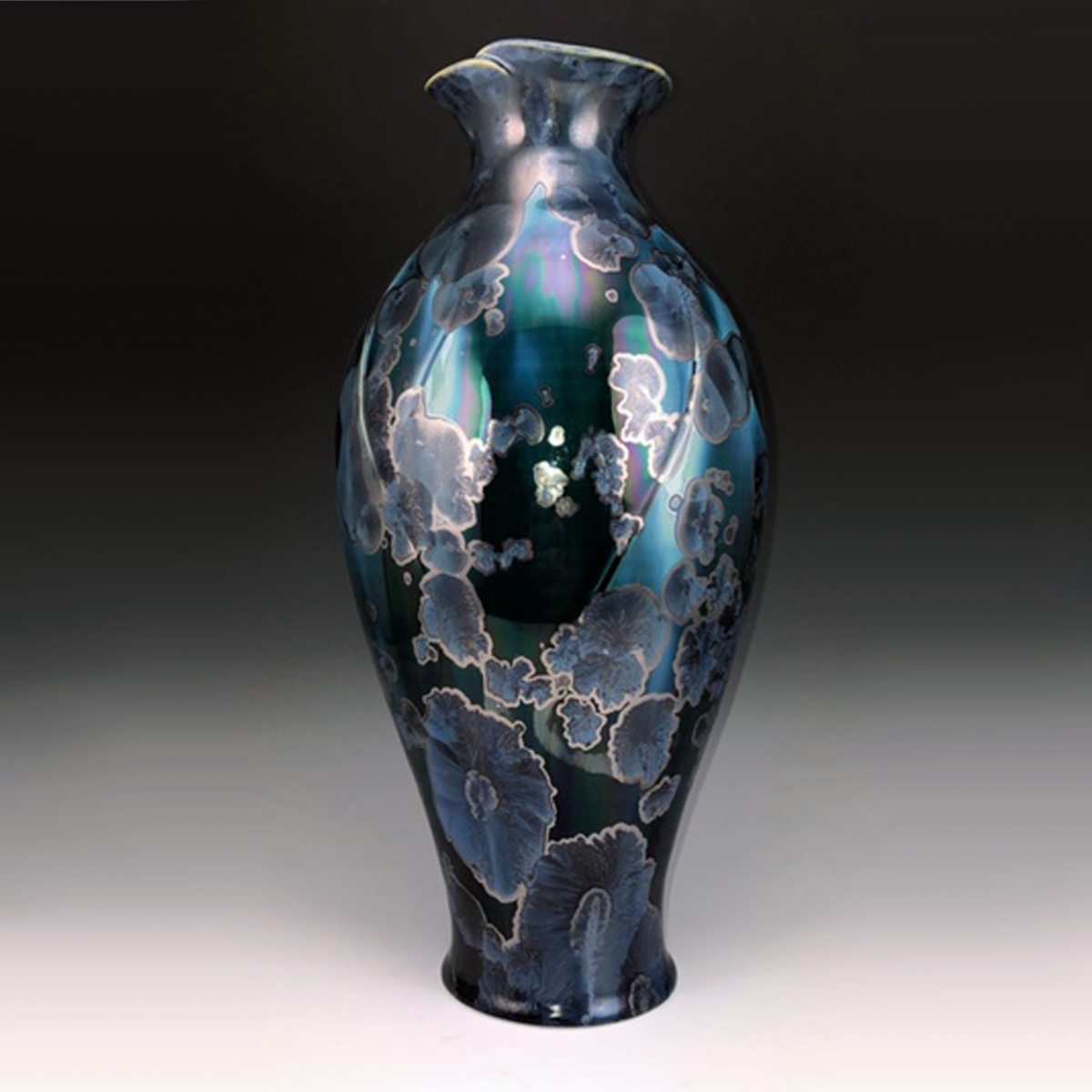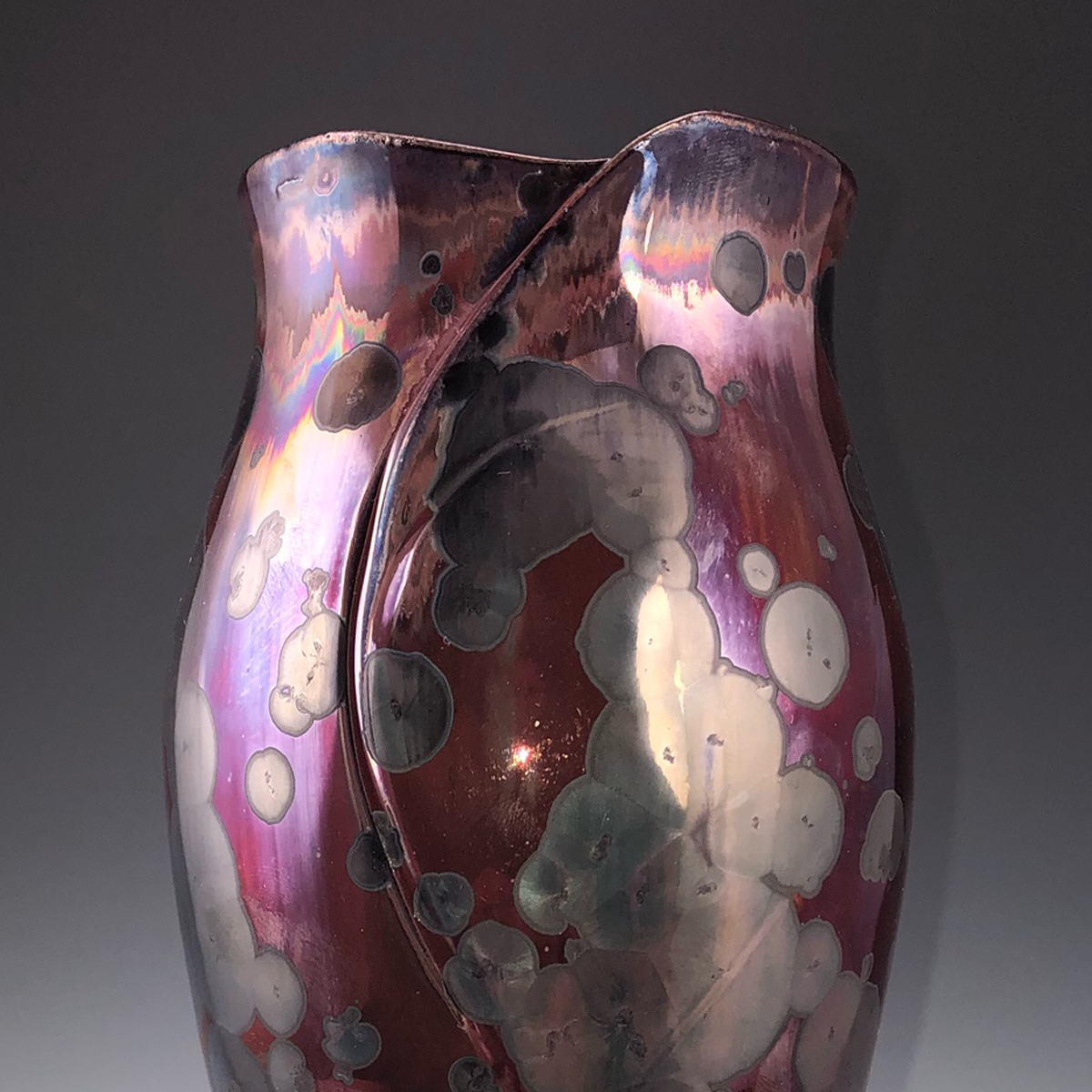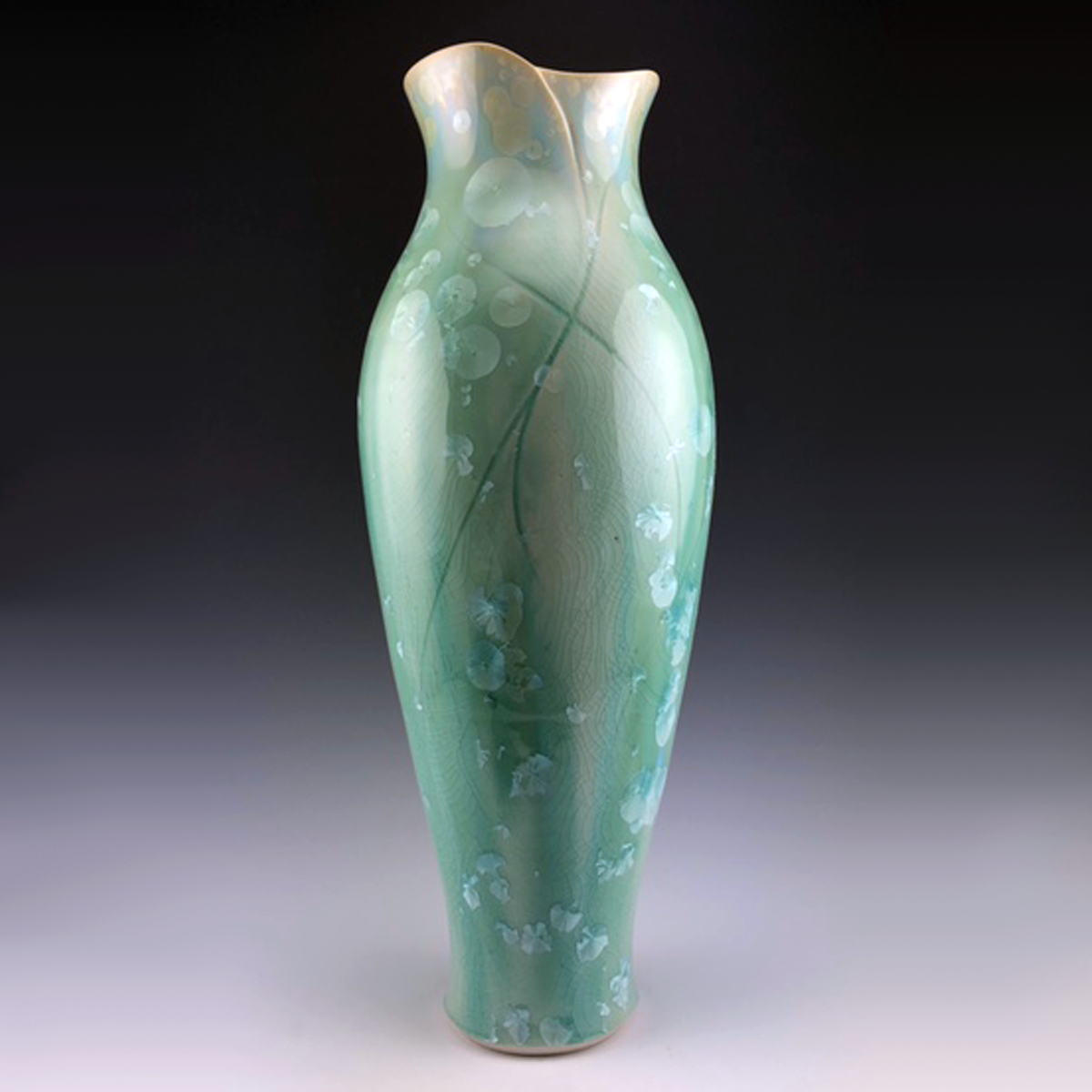 "Nothing evokes the same level of passion in me as clay.... combining sgraffito with elegant glazes and a specialized firing, allows crystals to bloom like flowers" ~ Steve Bernard
CINDY KONIUSHESKY
Whether I am working with fiber, metal, clay, music, or cuisine, I combine these elements, tap into my soul and create. It is a mystery how and when it all happens, but the magic begins with my mind, heart and hands. Self-expression is the foundation of my art. I want to be able to take things out of nature and either emulate it or roll it into clay, add it into metal or add some stones.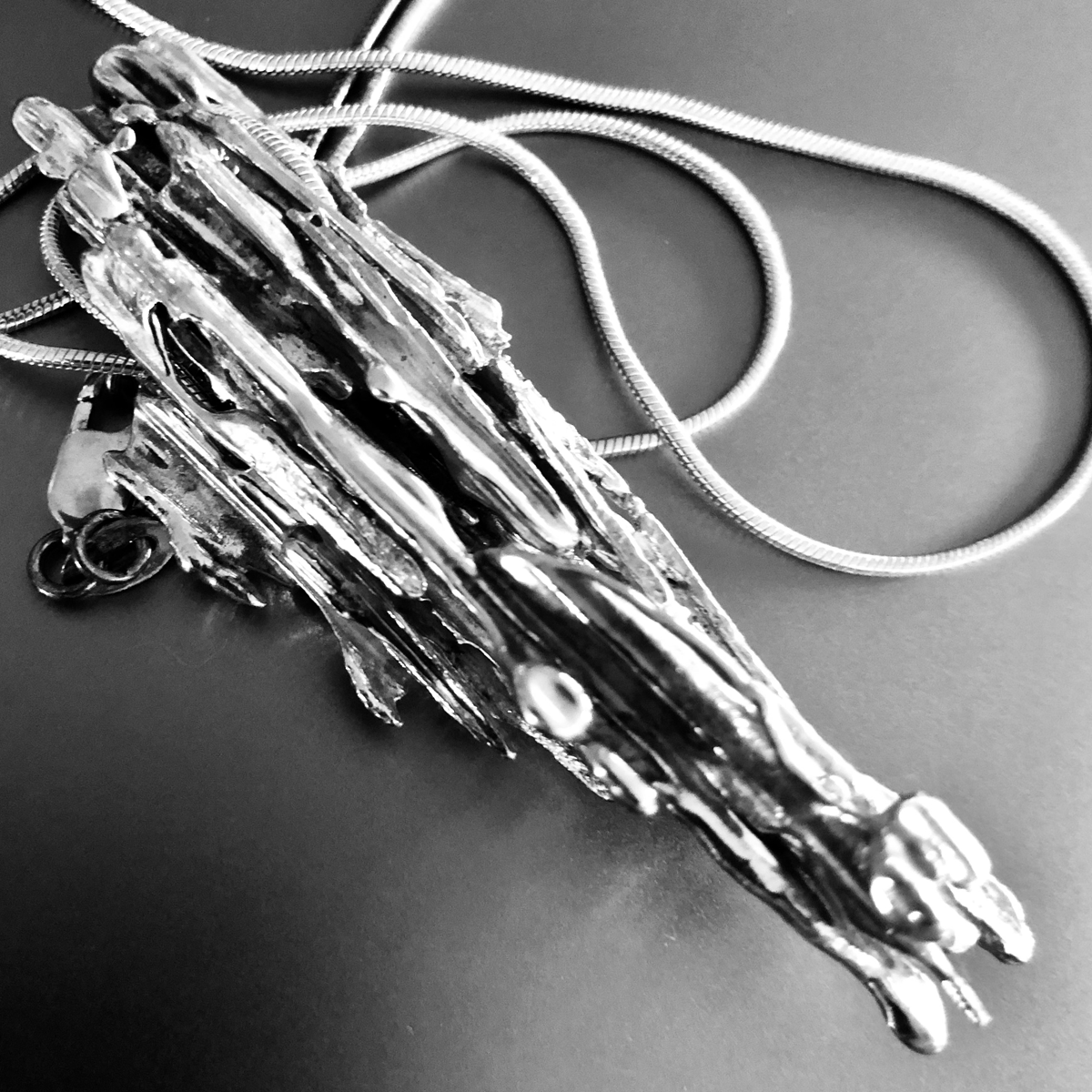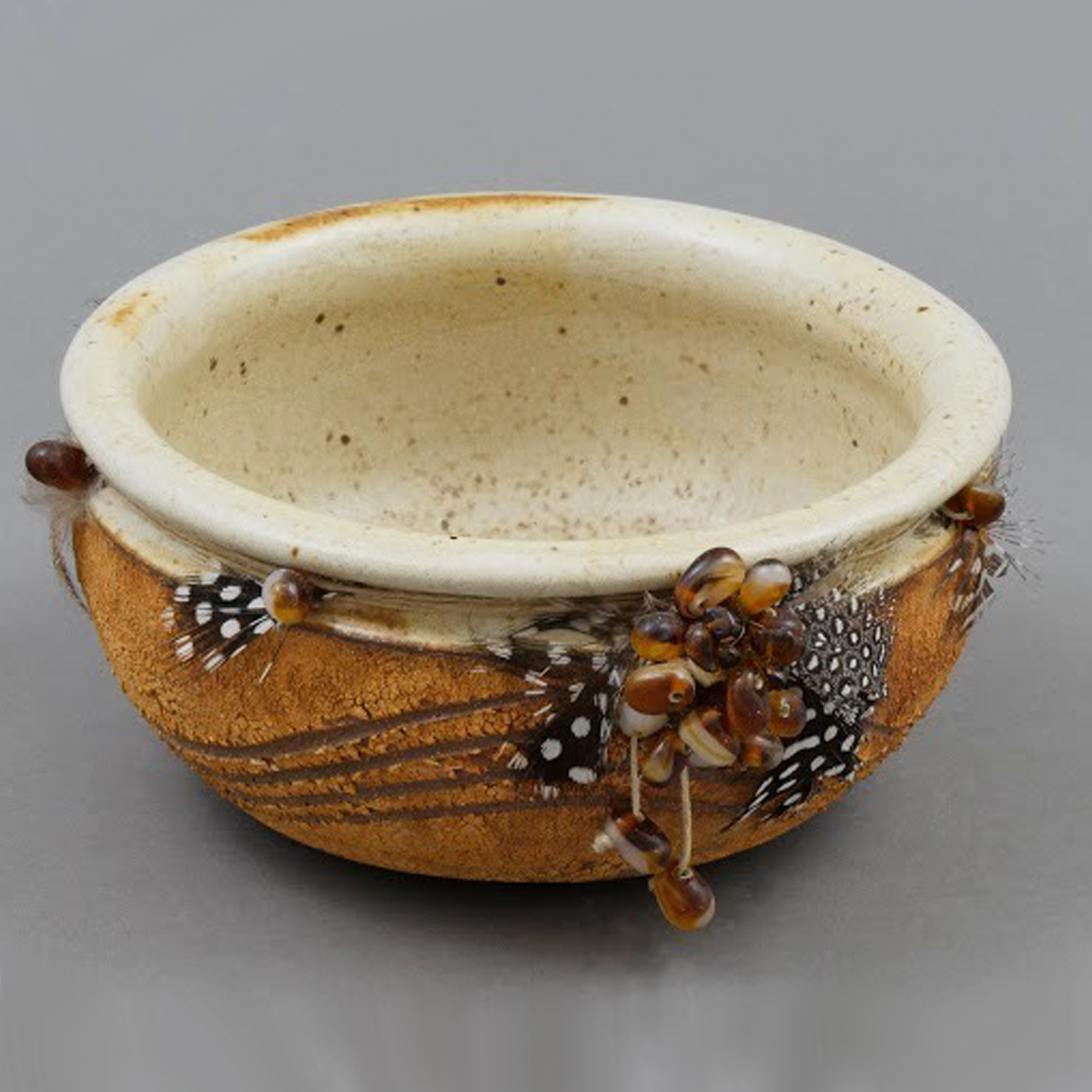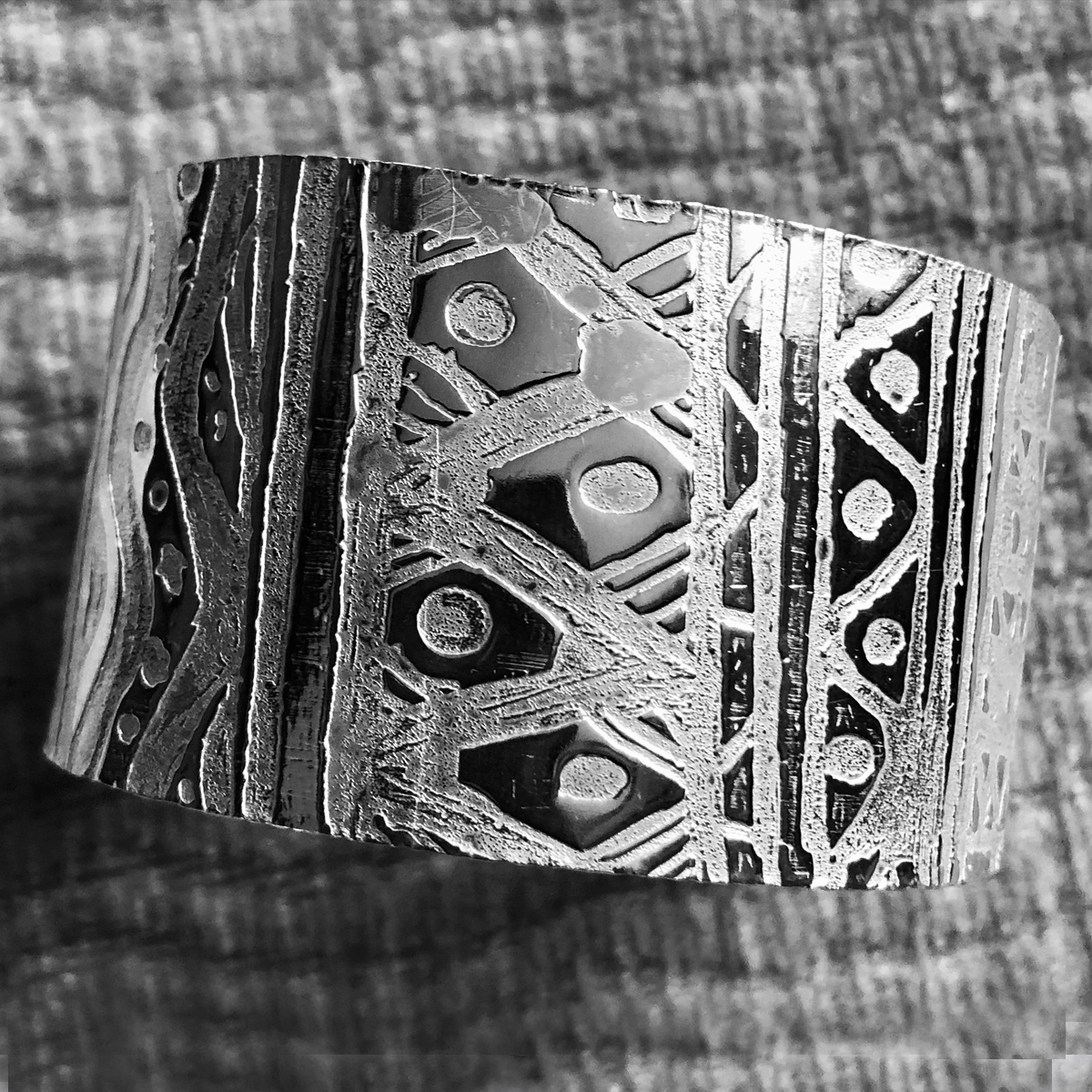 "My focus is to try to and experiment. Whether I am working with metal, fiber or clay, I combine these elements, tap into my soul and create" ~ Cindy Koniushesky
Parking for the event will be available in the lot at the rear of the building and can be accessed from Birdsey Ave.
Wesleyan Potters is a non-profit cooperative guild formed in 1948 to promote the learning and development of skill in crafts. Classes are held year-round along with lectures, exhibits, demonstrations, workshops, and videos. Qualified instructors present classes in well-equipped studios for adults, teens, and children. The guild also maintains a year-round Gallery Shop. For further information, contact Wesleyan Potters at 860-347-5925 or follow us on social media on Facebook and Instagram.
Wesleyan Potters is funded in part by the Dept. of Economic and Community Development, Connecticut Office of the Arts, which receives funding from the National Endowment for the Arts.