Carol Ingram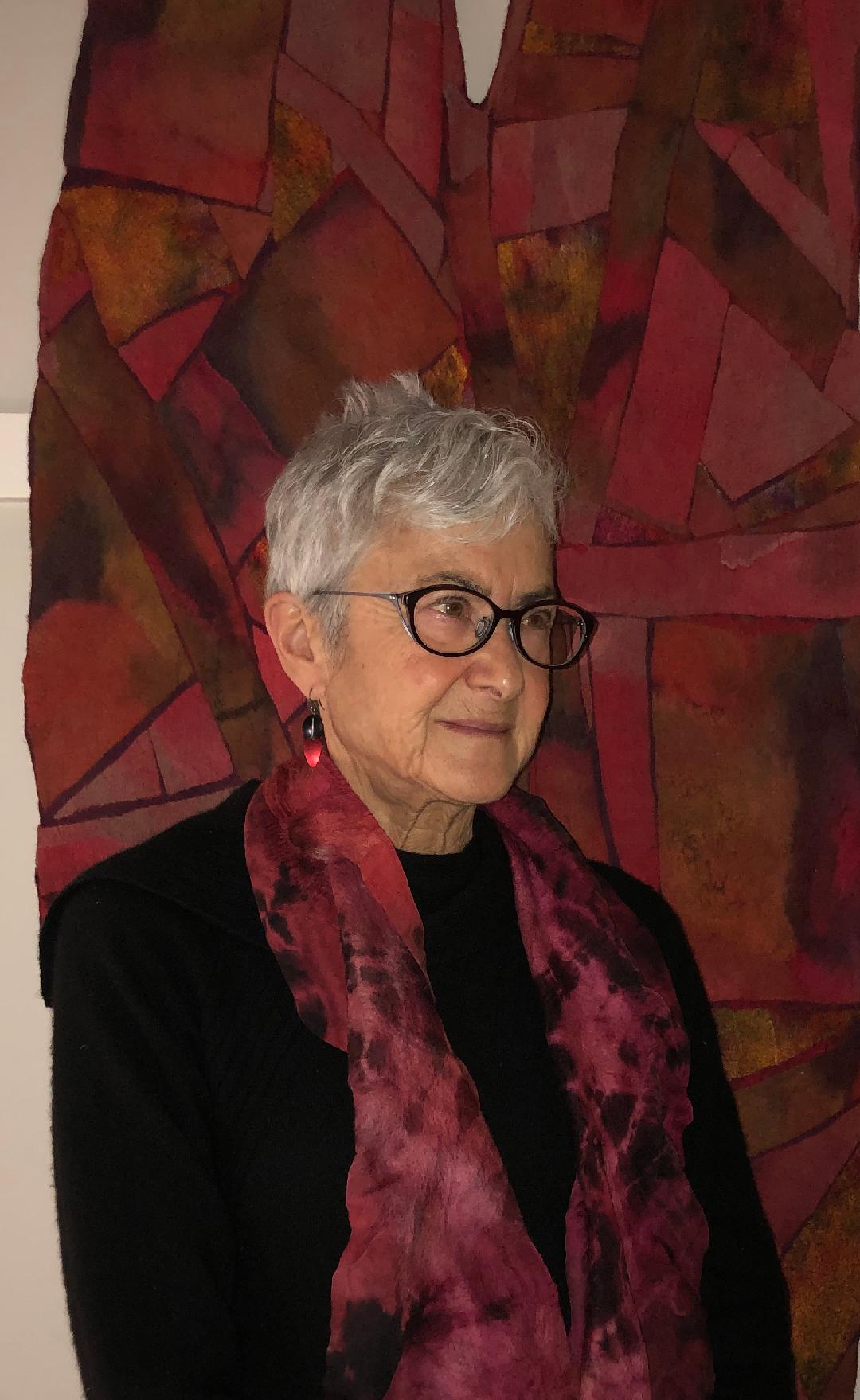 Carol started making felt after taking a vessel workshop in 2005 with felt maker Chris White.
Since then, she has studied with other internationally known felt makers and has also taught classes in felt making.
Her work is primarily about color, texture and movement. She finds that fiber has unlimited possibilities and directly relates to her experience and knowledge of painting, printmaking, pottery, basketry, jewelry and graphics. Carol enjoys exploring the physical process in making felt, as well as the materials used. Whether she is working with cloth, thread, wool or paint, she always feels excited watching the magical progression from a tiny fiber of wool to a decorative fabric.
She makes one-of-a-kind wall hangings, items for the home, vessels and wearables.
Former owner/partner KI Advertising, Southington, CT
BFA University of Connecticut, Painting and Printmaking
MA Connecticut College, Painting
Featured Work