Brenda Osborn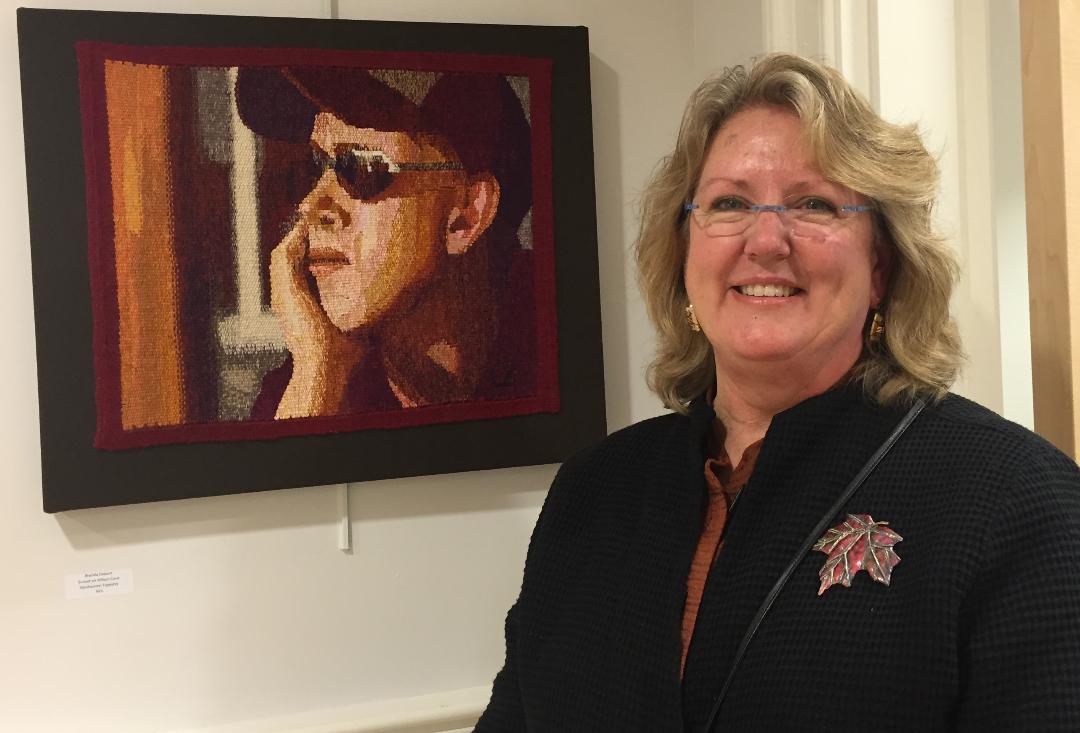 Brenda Osborn has been weaving since 1976, when she participated in an "Artist in Residence" program at college. She has continued to weave for the past four decades, while also taking workshops and attending national and regional conferences. In the late 1990s, she turned her attention to tapestry weaving and studied with the well-known, Korean-born artist, Soyoo Park, in New Jersey, for almost a decade. During that time, Brenda also joined the Wednesday Group, whose members are all devoted tapestry weavers, led by Archie Brennan and Susan Martin Maffei. The Wednesday Group worked together, exhibited together, and collaborated on several projects for a dozen years, until the group dissolved in 2015.
Brenda has participated in numerous exhibitions in the US, including the American Tapestry Biennial, the Handweavers' Guild of America's juried show at Convergence, and the New England Weavers Seminar. She has also participated in exhibitions in Ireland, Denmark, and the Shetland Islands. She has received awards from the Handweavers' Guild of America, New England Weavers Seminar, and the Blue Ridge Fiber Arts Show.
Brenda has taught weaving and given programs to guilds in the New York/New Jersey area and southern New England. She has maintained a blog about fibers arts for more than a decade.
Featured Work