Susan Warner-Prouty
PotterMember Since 2001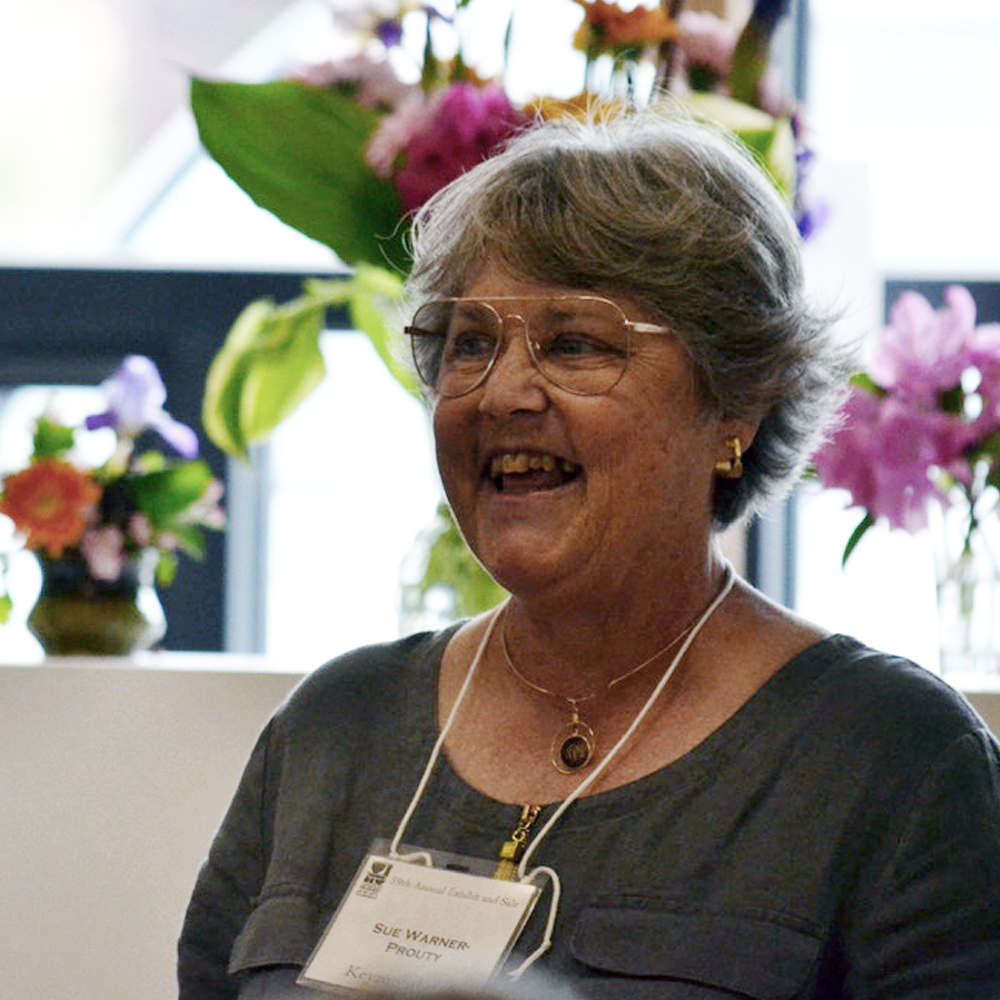 Since childhood I have enjoyed drawing. I made sure I had drawing paper by tearing out blank pages from the backs of books. Finally, my parents realized that my need for art supplies was real and bought me a drawing pad and pencils. Then I discovered pottery! I took my first course at Wesleyan Potters with Al Blanchard who was teaching young people how to hand build with clay. I have had my hands in clay ever since. Sure, I continued to sketch, while learning about water color and oil painting in high school and college, but I no longer tore blank pages from the backs of books.
Though my undergraduate major was art history, I always felt compelled to take studio courses in college and after I graduated. Wherever I lived, I kept my sketch pads, canvasses, water colors and oils nearby, as well as working on a pottery wheel. Usually in the company of my spouse, I became an avid museum-goer, with sketch book in hand, always looking for new ideas and approaches for my art. Finally in 1993, I returned to pottery long-term taking courses at Wesleyan Potters. I became a Key Member in 2001.
Lately I have found creative satisfaction in combining my three-dimensional skill as a potter with my delight in drawing—- carving and painting on the surface of my practical pots as well as creating whimsical sculptural creations. Wesleyan Potters has now become the place where I can devote myself to learning and growing as a creative artist.
Featured Work