Large Animal Sculpture Workshop presented by Alison Palmer
Back to events
350 South Main Street, Middletown, Connecticut 06457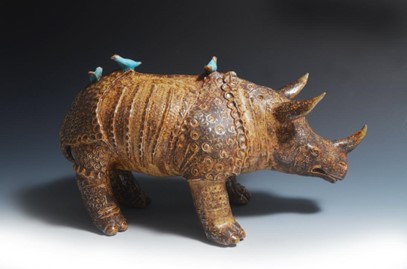 The Mildred Weiner Memorial Fund is proud to sponsor Alison Palmer for a Large Animal Sculpture Workshop to be held at Wesleyan Potters.
"I've Always been drawn to ancient ceremonial vessels. My work is about the celebration of life and the natural world. Animal imagery in clay has always been my chosen expression." ~ Alison Palmer
Alison Palmer attended Kansas City Art Institute as well as the California College of Arts where she received her BFA in ceramics. After graduating, Alison implemented a "treatment through and Crafts" program at Four Winds Psychiatric Hospital in Katonah, NY. While teaching at Four Winds, Alison began her own studio practice in Croton Falls, NY and later in Kent, CT. Today, Alison concentrates her talents on one-of-a-kind stoneware pieces, both functional and non-functional, and is known worldwide for her work.
https://alisonpalmerstudio.com and https://www.instagram.com/alisonpalmerstudio/
This is a three-day hands-on workshop where participants will concentrate on hand-building a large animal sculpture with special attention paid to skeletal, musculature and the other unique properties that will identify their chosen creature. We'll spend time learning how to build/assemble the "scaffolding" needed to support your animal in a standing pose.
Day 1 - Make torso and attach legs.
Day 2 - Add chest, rump, neck and refine.
Day 3 - Add head, details (eyes, ears, tails, feet), continue refining.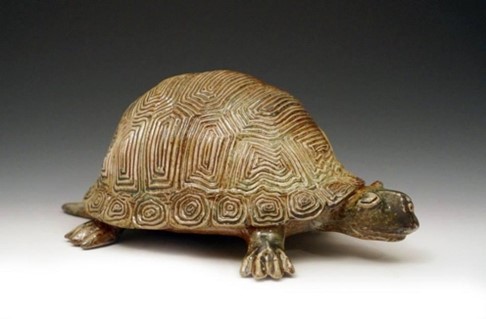 For more details and to register, please call us at (860) 347-5925, or visit https://register.wesleyanpotters.com/CourseCatalog/