Student Show 2023
CALL FOR ENTRIES -
Student Show 2023
March 22 - April 9, 2023
Deadline for Submissions:
Friday, March 17 @ 4 pm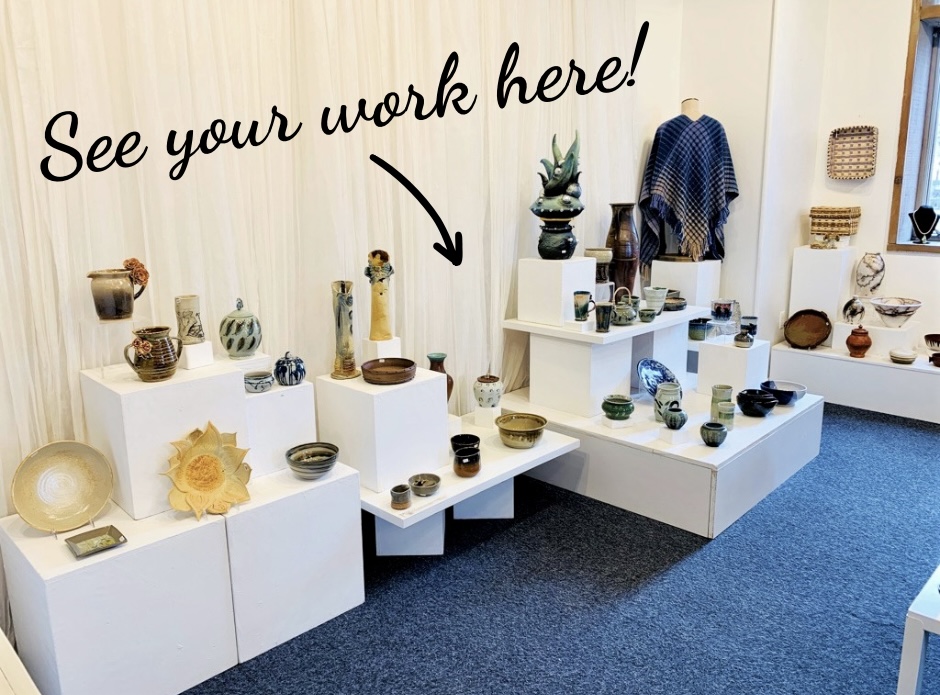 We are thrilled to once again put together a Gallery Show of work from our talented Wesleyan Potters students.
Student Show guidelines are as follows:
Open to adult and youth students who have attended Wesleyan Potters classes or workshops

since January 2021.

You may submit up to 3 pieces. Note a set counts as 1 submission.

All pieces of work crafted at Wesleyan Potters are accepted including

pottery, ceramic sculpture, weaving, tapestry, metalsmithing, enamelware, sewing, felting, and basketry.

Pottery students should be aware of firing schedules when deciding on which pieces to display.

Students may offer their work for sale, but this is not a requirement to participate in the show.

40% of the retail price of all sold work will go to Wesleyan Potters to support our facilities and educational programming, please adjust your retail prices accordingly.

Submission paperwork will be available shortly in the Gallery Shop.

Work should be dropped off during

regular Gallery Shop hours

between February 18 - March 17. The deadline to submit work is

Friday, March 17 at 4 p.m.

General quality guidelines apply. They can be found at the bottom of the page on our website

here.

Wesleyan Potters reserves the right to remove or not accept any work for any reason at any time. The entry of your artwork constitutes your acceptance of these terms.

Help us promote the Student Show by sharing photos of work you are submitting or making for the show on social media and tagging us

@wesleyanpotters

or using the hashtags

#wesleyanpotters #wpstudentshow

#wpstudentwork

Work must be picked up by

Wednesday, April 12th, by 4 p.m.
We will have an opening reception for your show on

Saturday, March 25th from 4-6 pm. (please note this is a correction from our original Call for Entries email)

We hope you take this opportunity to share the wonderful work you've been making with family and friends, to share tips and success stories with your peers and colleagues, and to celebrate your progress as an artist and a maker. We want to share with the community what we see here every day: our students are an incredibly talented group of unique individuals who make outstanding work. We look forward to your submissions!

It is very important that everyone assists in advertising and spreading the word. Please use your own email and social media as soon as possible to encourage your friends and family to attend! Help us promote the Student Show by sharing photos of work you are submitting or making for the show on social media and tagging us @wesleyanpotters or using the hashtags #wesleyanpotters #wpstudentshow #wpstudentwork

All students are encouraged to participate in this show and should talk with their instructor, our Key Members, or staff for guidance. Please do not hesitate to contact us with any questions. 860-347-5925

ART IS NOT WHAT YOU SEE BUT

WHAT YOU MAKE OTHERS SEE.

-EDGAR DEGAS