Introduction to Goldsmithing Workshop
Back to events
350 South Main Street, Middletown, CT 06457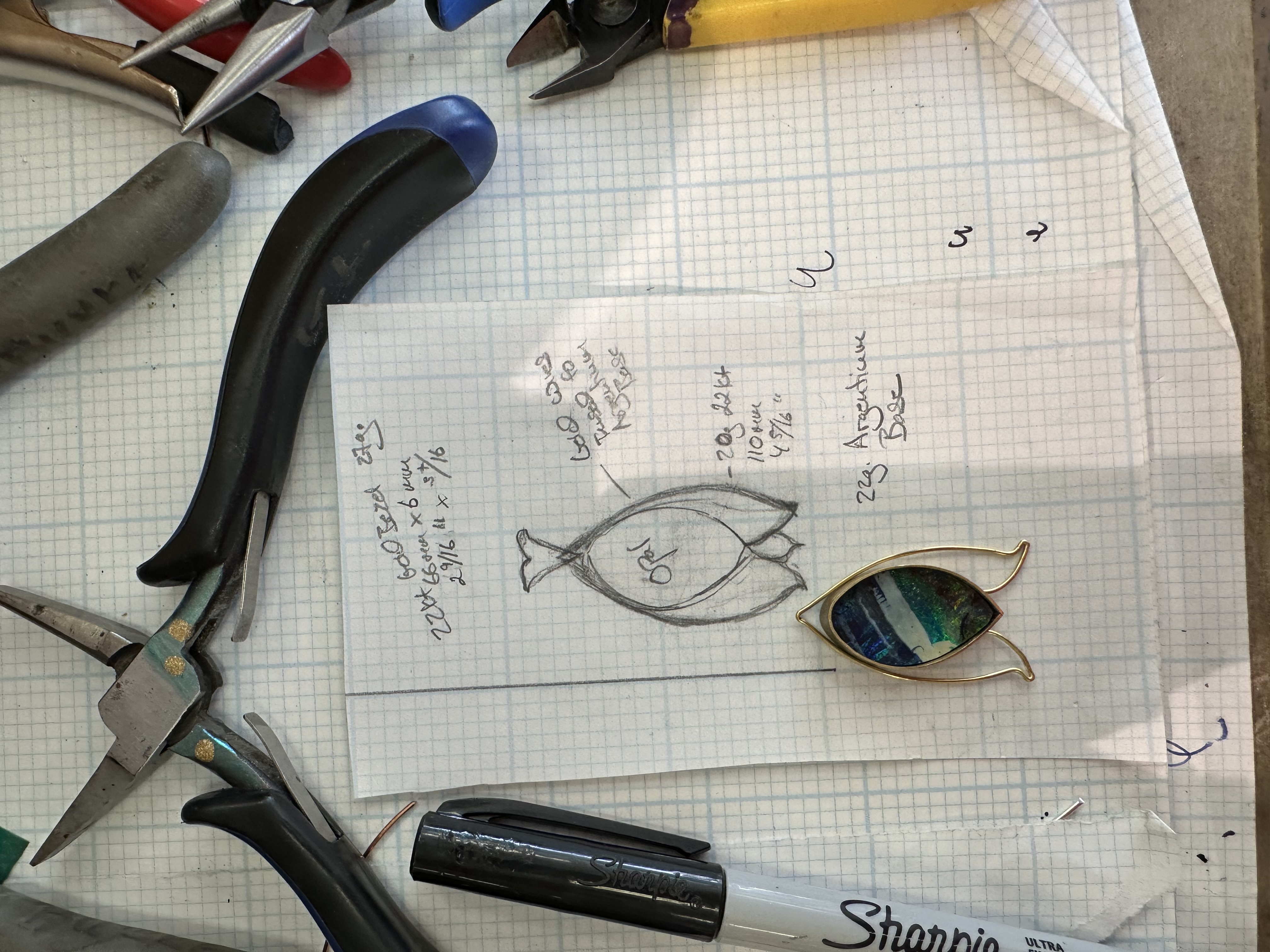 Many artists who wish to work in gold are finding the cost prohibitively expensive. However, it is possible to combine gold with another less expensive metal such as silver. Argentium silver is an excellent choice and shares many of the same working properties as high-karat gold and can be used as the foundation of a piece. 18k, 22k, and 24k gold can easily be fused or soldered to it and it can patinated to a deep grey that sets off the gold elements beautifully. The resulting piece will have all the beauty of high-karat gold, but without the cost.
This workshop will focus specifically on:
Properties of Argentium and Gold
How to combine the two metals using fusion
When to fuse vs. when to solder
Bezels can be made from 22k, 24k, or Argentium, but note that Argentium bezels will need to be hammer set, not handset. The goal of this workshop is for students to gain enough of a foundation to be able to return to their own workspace and practice at their leisure.
Instructor Lessley Burke has been a jewelry designer, goldsmith, enamellist and educator for more than 20 years. To read more about her accomplishments, visit her bio page.
For more details and to register, please call us at (860) 347-5925, or visit https://register.wesleyanpotters.com/CourseCatalog/