Carol Teschke
JewelerMember Since 2004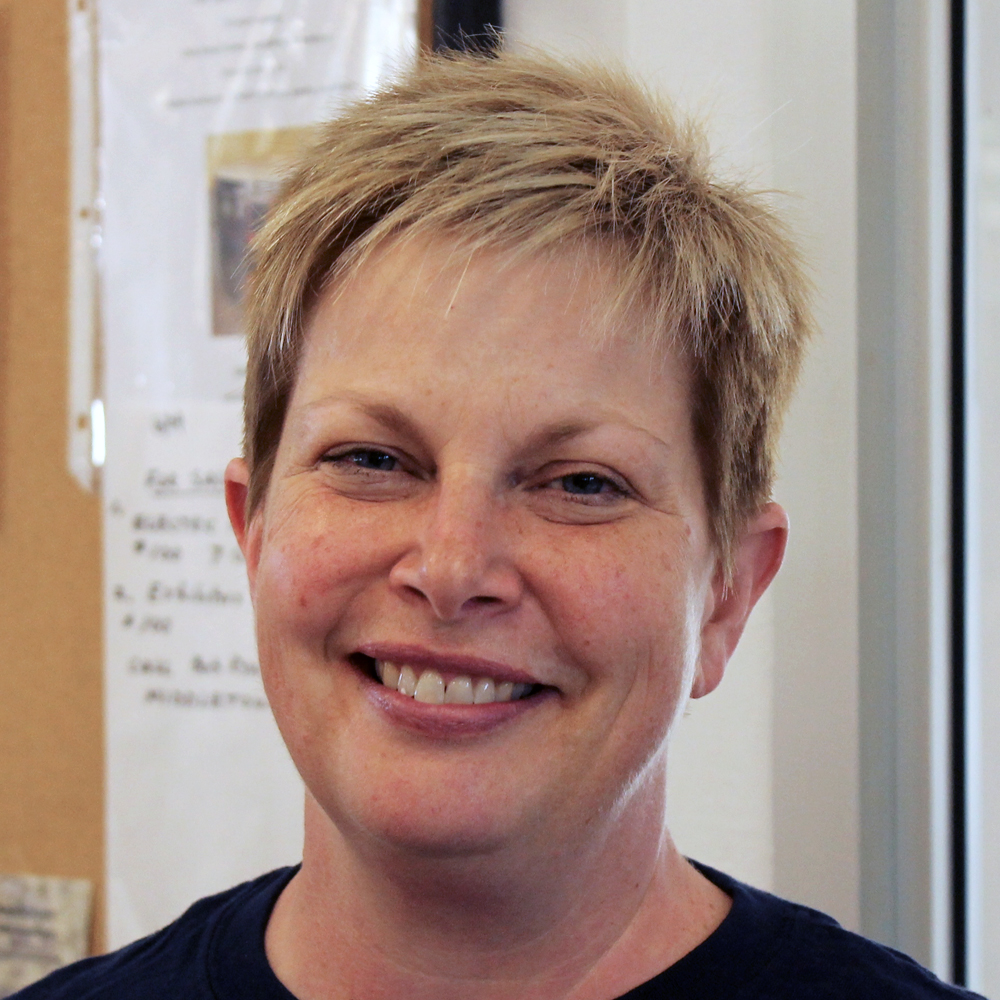 I started working in jewelry because I liked the technique-driven nature of the work required to make something from metal. The process is very logical and proceeds step-by-step. One step out of order can mean starting over! I enjoy making precise but not fussy jewelry. I add stones and gold embellishments. I also enjoy making hollow forms, especially pendants. Somehow, the symmetry of the pieces and matching edges really pleases me.
I started working in glass through my jewelry. I wanted to make glass focal beads using a technique called flameworking. Eventually I found flameworking too limited and wanted to work bigger than a bead in a shape that wasn't round. Now I focus on making beautiful kiln-formed functional glass with lots of patterns and imagery. Glasswork is all about mixing colors in unexpected ways to create depth in a piece. I make a lot of bowls. I like the way the higher sides of a bowl can let light glow and diffract though the glass.
When I'm working in glass or metal, my brain gets quiet. I think about what I'm doing right now, not what I need to get done for tomorrow or next week. I get into that state called 'flow'. When I have a week in the office where I'm too busy to get to my studio, my work week suffers.
Featured Work