Natalie Pittman
Studio ManagerCeramics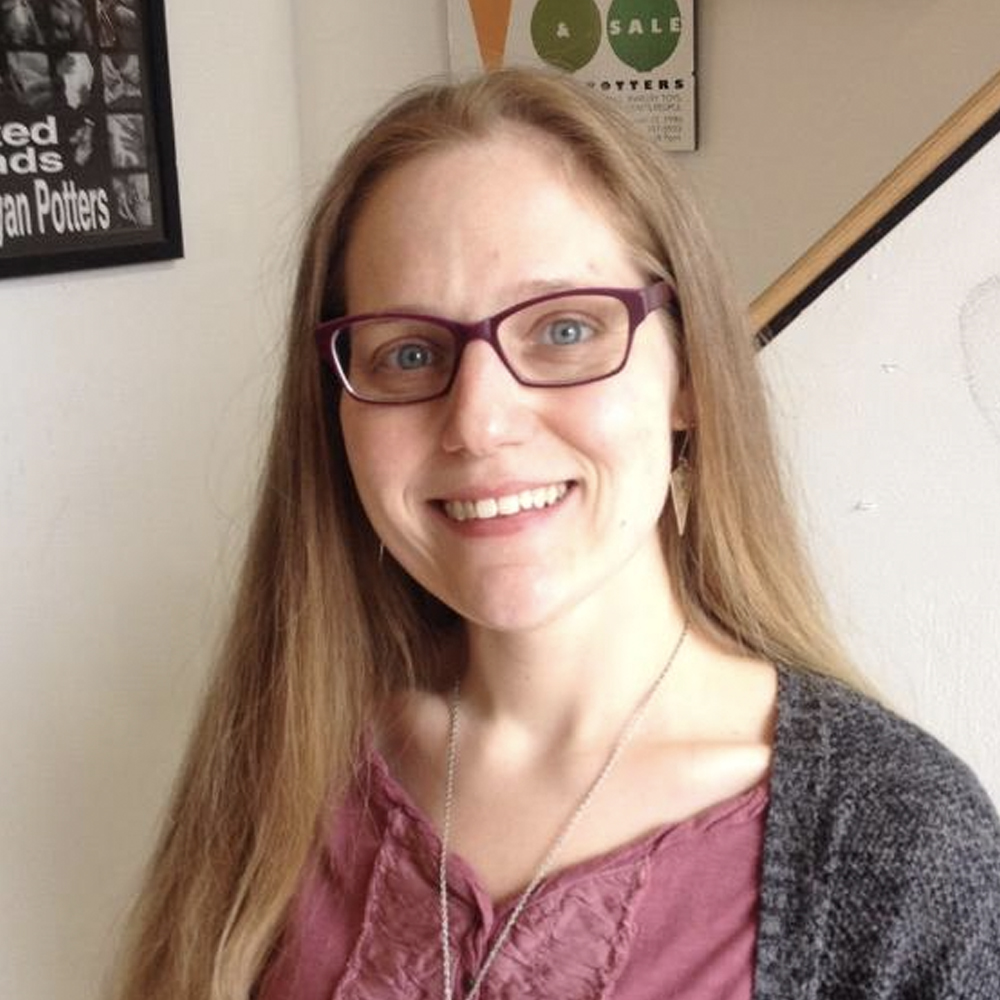 Natalie Pittman has been a part of Wesleyan Potters since 2015. She started through an internship position as Studio Assistant while exploring further in her work. Natalie also teaches adult pottery classes and youth workshops. Currently, she is the Studio Manager at Wesleyan Potters.
Originally from Wethersfield, CT, Natalie has a Bachelor's Degree of Fine Arts in Ceramics from University of Hartford. She has contributed work to exhibits such as "Cheers! Drink up" at Commonwheel Artists Co-op in Manitou Springs, Co, and "Drink 2" at University Of Hartford in West Hartford, Ct.
Natalie creates functional forms that generate a personal connection through tactile surface and process. She uses a cone 10 white clay body with multiple colored slips while exploring designs and patterns. The layering of design helps create its own space and dimension while instilling its own movement on each functional piece.
Featured Work